About Us
About Us
About Us - MUTCoins.com
MUTCoins.com was established in 2013 as part of our 'Coin Store' brand and has grown exponentially ever since then.
We do not only sell MUT Coins, but sell also sell FIFA Coins, NBA Live Coins and HUT Coins. All these websites are owned by Online Trade Solution LTD - our registered limited company.
Our mission statement across all coin markets is to provide the cheapest coins (whether that's for Madden, FIFA, NHL or NBA), with the quickest delivery system and all whilst maintaining a secure website with multiple worldwide payment options and a dedicated 24/7 customer support team that our loyal customers come to expect from us.
Why Should I Buy From MUTCoins.com and How Does This Benefit Me?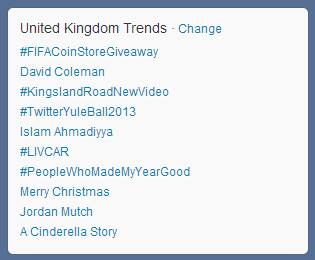 As the pioneer in the MUT Coins selling market, we are widely recognised as the go-to website to buy MUT Coins from. Due to our long history of being the best Madden Coins selling website, we have collected numerous independent reviews that truly reflect how our past customers feel about our services.
With thanks to our technological advances, we can confidently say that we provide the most user-friendly way of buying Madden 21 Coins through our unparalleled automated system. It will guide you through the process, provide you a clear insight of how many MUT Coins you'll receive after EA's tax, and then finally inform you what parameters to list your player under to ensure that we can immediately buy your unwanted Madden player at the very moment of your payment being complete.
Due to our economies of scale, we're able to pass the savings we receive onto you, our loyal customers. This keeps us as the cheapest MUT Coins selling website available on the web. In fact, if a cheaper legitimate website is reported to us, we'll beat them!
As we have grown, we have become an attractive company to payment gateways. As a result, we now have the two largest payment gateways in the world implemented on our website - PayPal and Skrill. This means that we're able to accept ALL major credit and debit cards and EVERY currency available! Additionally, we use the highest-bit rated SSL certificate from Comodo to encrypt all payment details and secure our checkout. Security is of upmost important to us, so no card information is ever stored on our website.
As you can see from the image on the left, our sister company, FIFA Coin Store, has been the top trend on Twitter for a whole day. This is no small feat! It takes a large Twitter following and a credible reputation. Something our 'Coin Store' brand has in abundance.
We have to date sold over 6 Billion MUT Coins / Madden Mobile Coins and we're not slowing any time soon! So, buy with confidence! We are the best MUTStore to buy your Madden Ultimate Team Coins from!
To all of you, from all of us at MUTCoins.com - Thank You and Happy Coin Trading!